Experience the thrill of discovery in adventure tourism.
Spend every day connecting with new people and sharing riveting, memorable experiences.
A career in adventure tourism offers you the chance to lead others through engaging activities, bold exploration, and memorable moments that leave a lasting impact. Find excitement in every day by planning expeditions, teaching skills and recreation, and exploring the natural wonders of Canada.
If you're an enthusiastic communicator with a curious mind and motivation to lead, the path of adventure tourism will lead you on an exhilarating journey. There are so many fascinating destinations across Canada with career opportunities available for anyone eager to learn. Begin your journey as an adventure guide for others, and with continued experience and training, you can move forward into a management or planning role. You may even find yourself owning or operating your own adventure tourism business.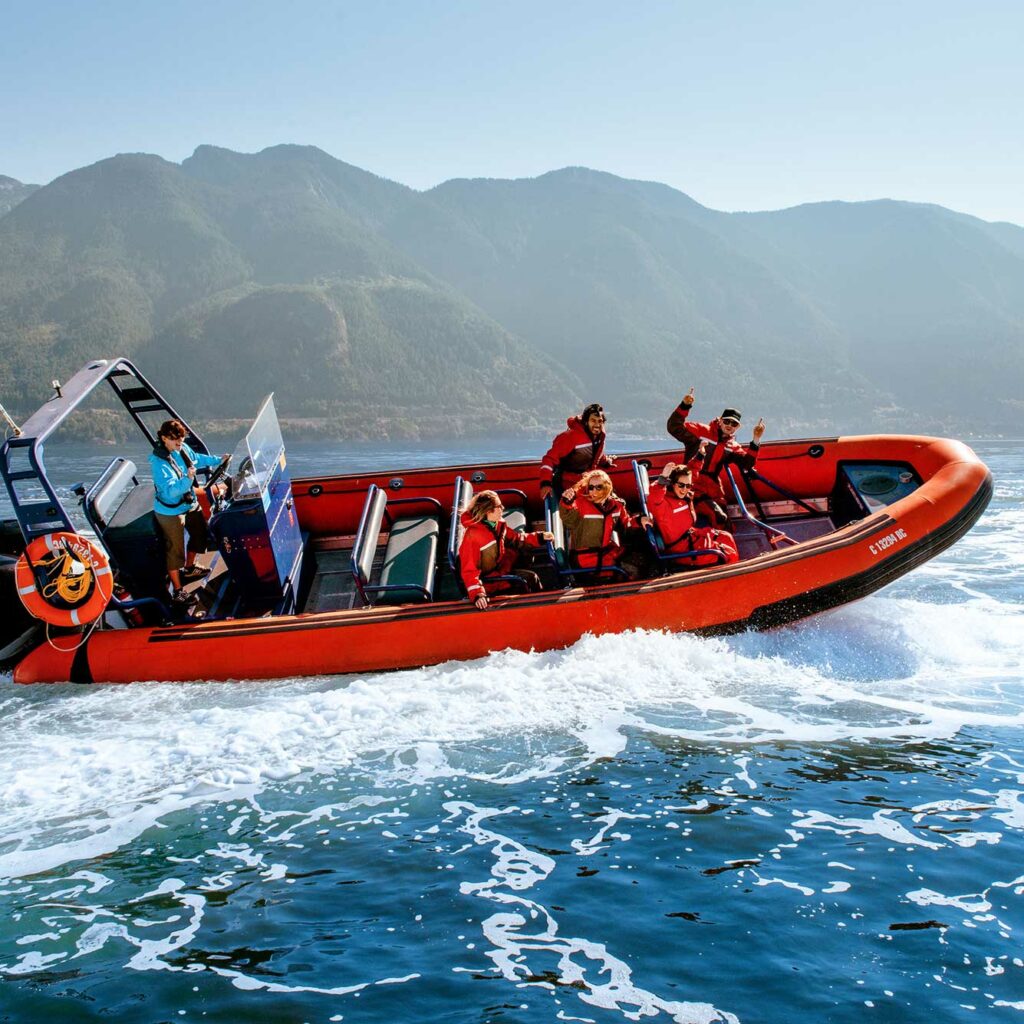 Explore careers with our interactive map.
From coast to coast, exciting career destinations and tourism opportunities await. Find them with our Tourism Across Canada Map.

Choose your starting point
Launch your career in adventure tourism with one of these entry-level positions where you can develop your leadership skills. Browse our featured roles to see what sparks your interest.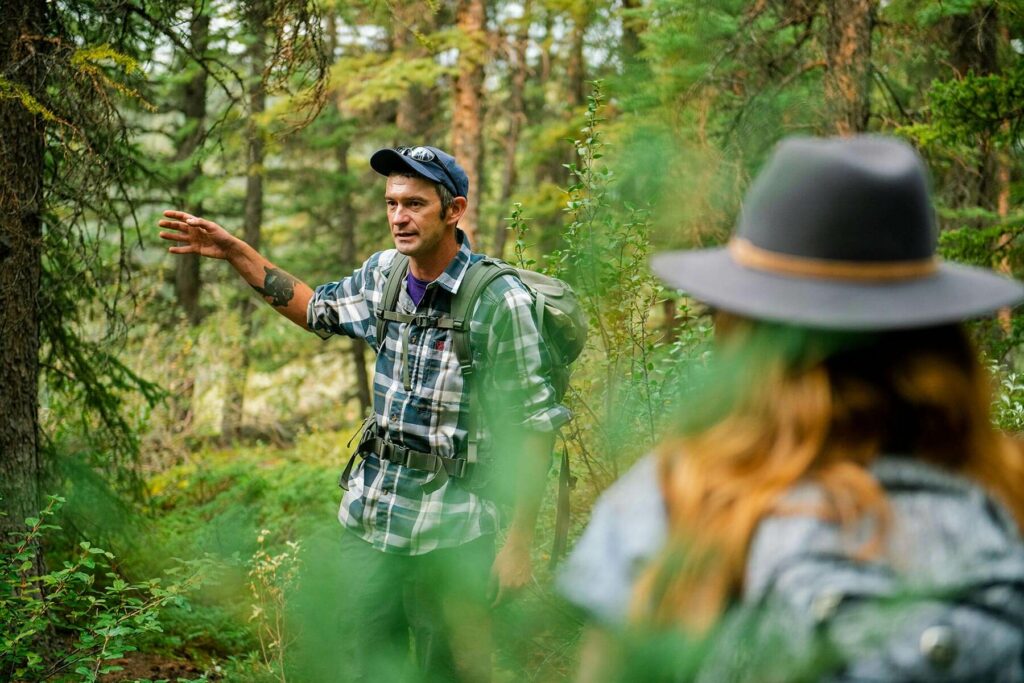 Tour Guide
Lead groups of visitors on tours through landmarks, museums, city scenery, and other interesting places—indoors or out in nature. A tour guide should feel comfortable with public speaking and meeting new people, so you can entertain and educate participants throughout their experience.
Freshwater Fishing Guide
Teach the exciting and incredibly useful sport of fishing. Instruct participants on how to safely use equipment, catch live fish, and clean and prepare fresh catches for consumption. With millions of freshwater lakes throughout Canada and thousands of native species to encounter, a career as a freshwater fishing guide is ideal for those who love wilderness adventures.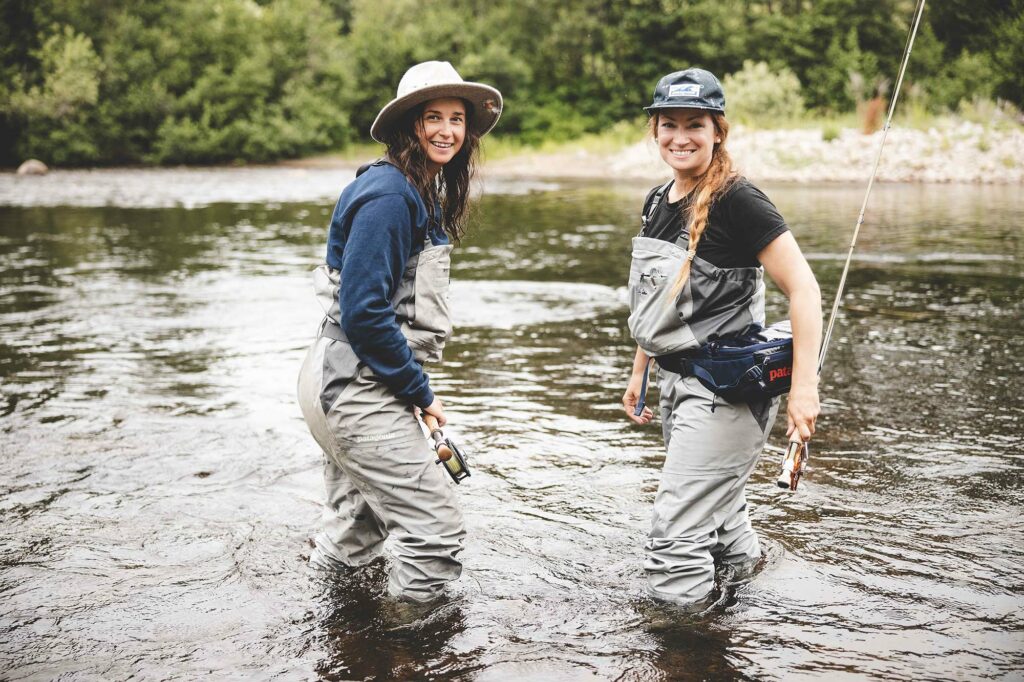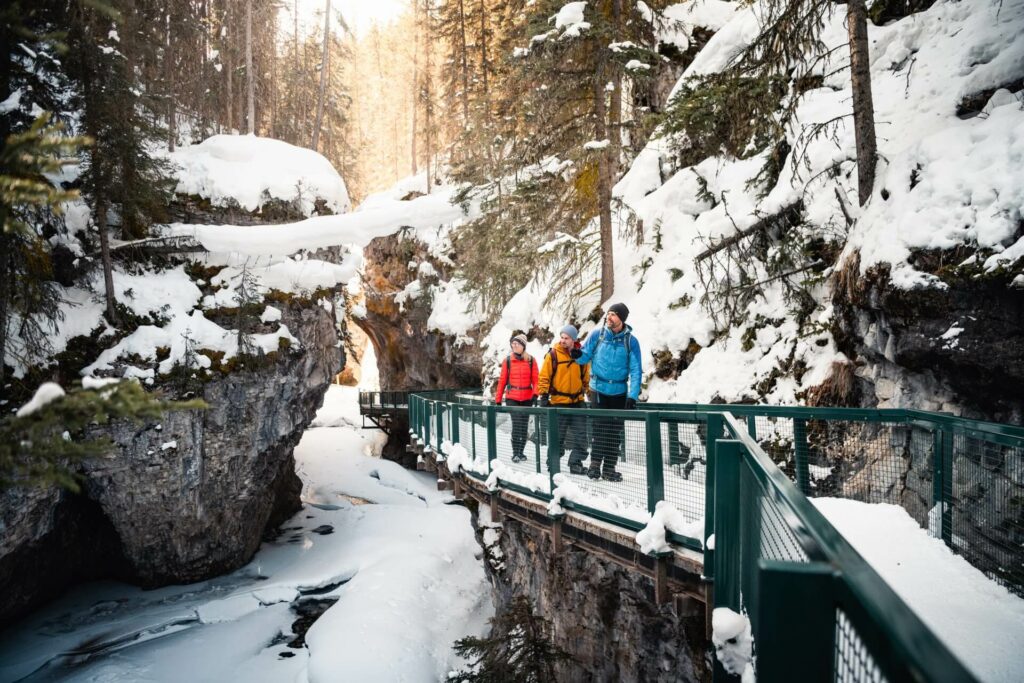 Adventure Guide
Are you eager to help others experience high-octane activities and outdoor expeditions like whitewater rafting, kayaking, mountain climbing, or dog sledding? Become an adventure guide, so you can plan and lead single or multi-day trips. Monitor guests and be mindful of environmental impact, leading by example by making responsible, safe choices while enjoying the thrills of outdoor adventures.
Photo credit: © Discover Banff Tours
Hunting Guide
Do you have experience hunting wild game? As a hunting guide, you can conduct and organize hunting expeditions by using your skills in navigation, and seeking and identifying wildlife species. Assemble equipment and guide participants through safe hunting practices that are in-line with legal regulations. Prepare campsites, meals, and transport for multi-day hunting trips, managing the safety and wellbeing of your participants and responsibly handling harvested game.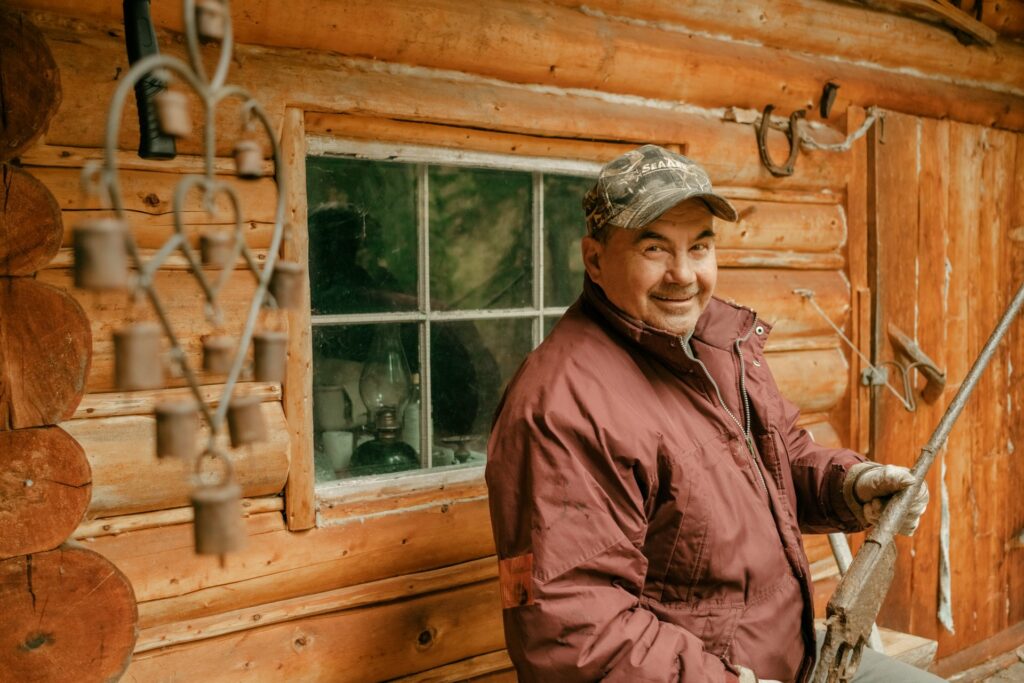 Explore Mid-Level Opportunities
As you build confidence in your role, become familiar with industry standards, and you're enjoying the career path you've followed, you can transition into an intermediate role offering more exciting challenges.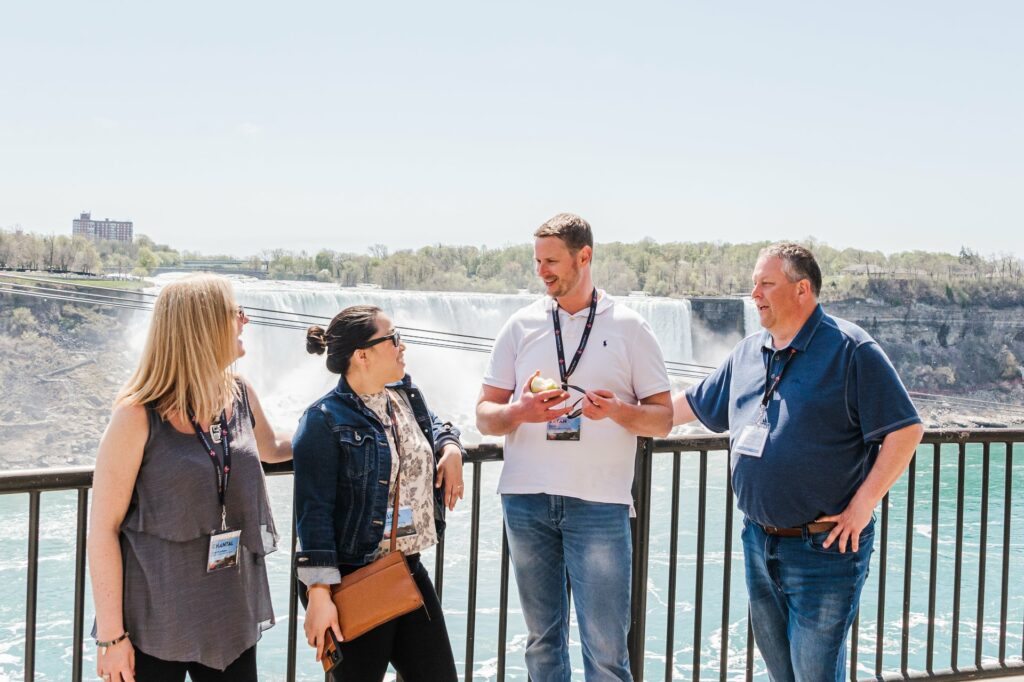 Tour Director
In this role, you'll ensure that guests are following the itineraries planned for multi-day tours and supervise tour guides as they provide entertaining and informative commentary. Tour directors are also known as tour managers or leaders. Some work in one country, while others work across several countries or regions.
Next, build your leadership skills
As you gain experience in adventure tourism, you can progress in your career by developing new abilities and taking on more responsibility. Learn management skills and best practices for leading teams to help you grow in your career.
Watch our Employer Compass Series
Watch our Employer Compass videos to learn trusted tips on leading strong, successful, motivated teams.
Move up to management
Once you've gained valuable industry knowledge and feel ready to take on more responsibility, you can explore more roles that offer even greater potential for success. Here's what a senior-level role in adventure tourism can look like.
Tour Operator
Are you a skilled planner who loves making lists? As a tour operator, you'll be in charge of coordinating, contracting, booking, and packaging all the necessities for tours and vacations. From transportation to accommodations, meals, guides, and activities, your organization skills will help ensure that guests' experiences are great from start to finish. Some tour operators also manage sales, marketing, and promotions.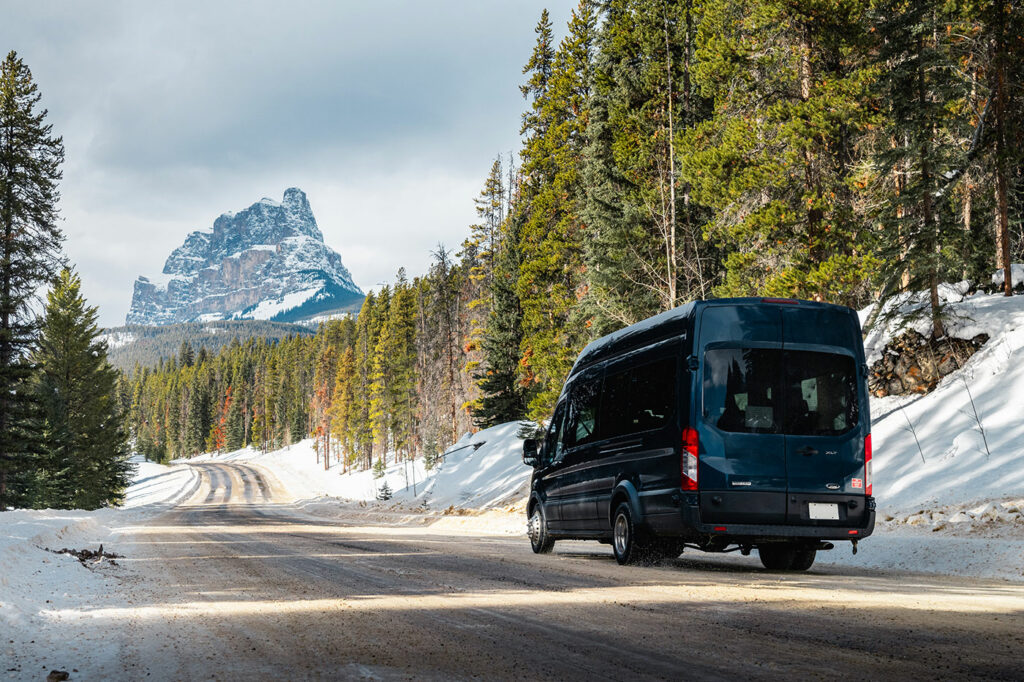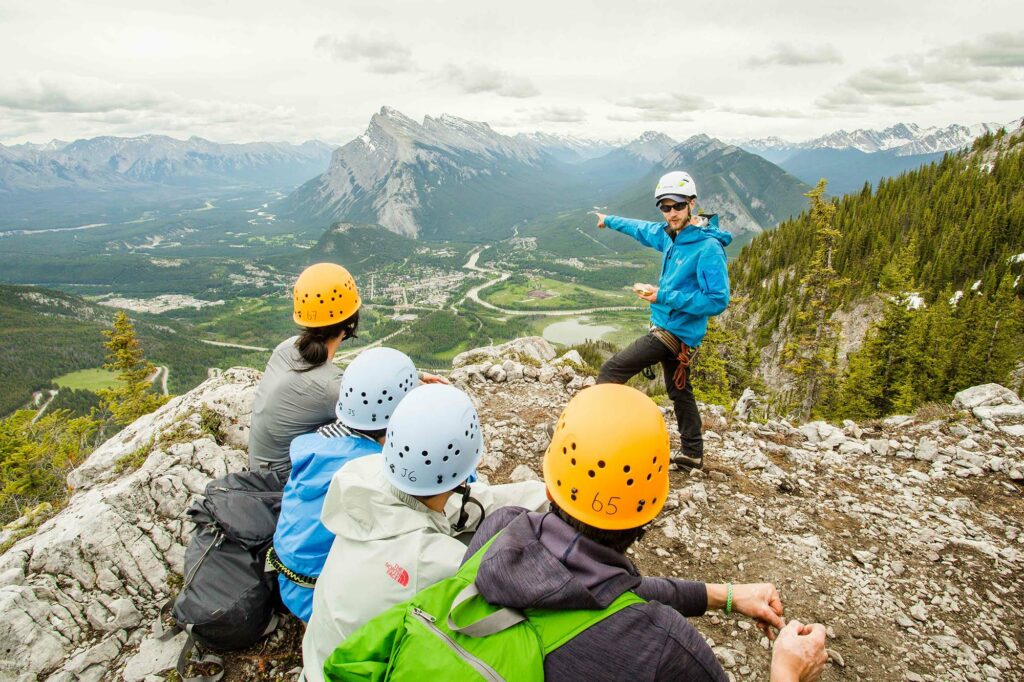 Small Business Owner/Operator
As a small business owner in adventure tourism, you're the primary decision-maker, establishing policies and procedures, ensuring the safety of employees and guests, responding to inquiries and complaints, negotiating and managing contracts, and monitoring budgets, inventory and assets. You'll hire, train, and supervise your staff, and establish a company culture that makes your team feel respected and valued.
---
Related Pathways