Bring people together with a career in event management.
For some, travel is a hobby. You can make it your career.
It's hard to describe the feeling of seeing your favourite musician perform live, a theatre production that moves you to tears, or a film festival that shifts your perception of the world. It's even more powerful when we get to experience these moments with others—and that's what makes event management so special.
Entertaining and serving large groups requires a lot of careful planning, but the end result makes it all worthwhile. Help coordinate exciting events that gain attention, gathering the masses to join in celebration of all aspects of culture—music, food, art, business, and so much more. If you love the thrill of live entertainment, a career in event management could be a fulfilling pathway for you to follow.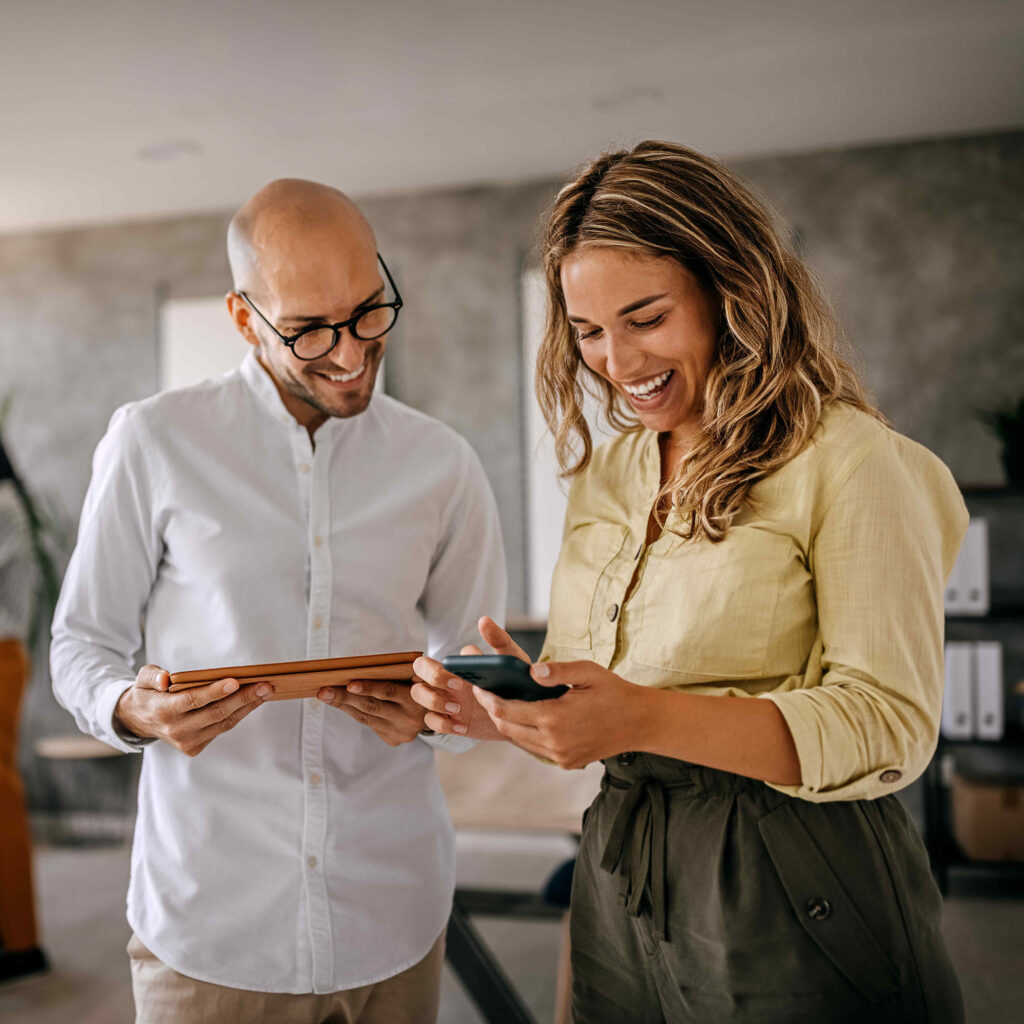 Is tourism right for you? Take the quiz.
Let your interests guide the way. Whether you have a love of fine foods, an eye for good art, or a thirst for adventure, there's a career for you in tourism that will spark excitement. Find it here!
Choose your starting point
Launch your career in event management with one of these entry-level positions where you can develop your professional skills. Browse our featured roles to see what sparks your interest.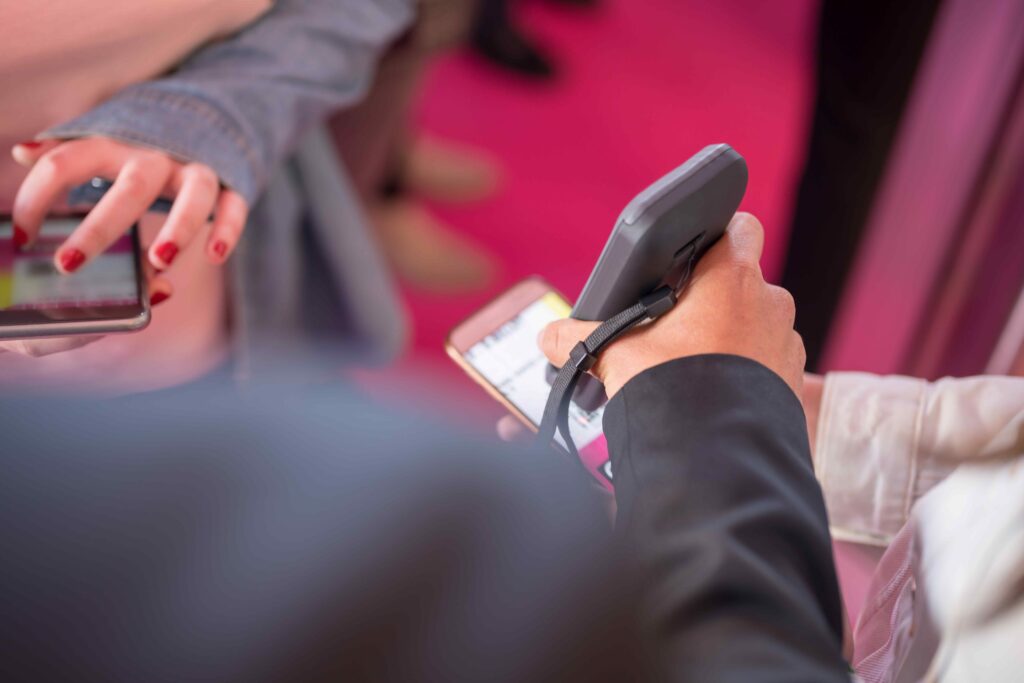 Gate Attendant
Admit guests into events by informing them of ticket prices, scanning or collecting pre-purchased tickets, and processing payments. You'll answer guests' questions and may need to provide directions or instructions for vehicle parking. As a gate attendant, you may work indoors at event venues and cultural or convention centres, or outdoors at festivals or city attractions like zoos or botanical gardens.
Event Security
Ensure the safety of guests by checking ID cards, searching bags for restricted materials and substances, scanning guests with metal detectors, and removing guests who are not behaving in compliance with regulations. Conflict management skills are necessary, taking care to handle challenging situations in a way that prioritizes the safety and dignity of all those involved. In the event of an emergency or conflict, intervene, determine a solution, and arrange for first-aid if necessary.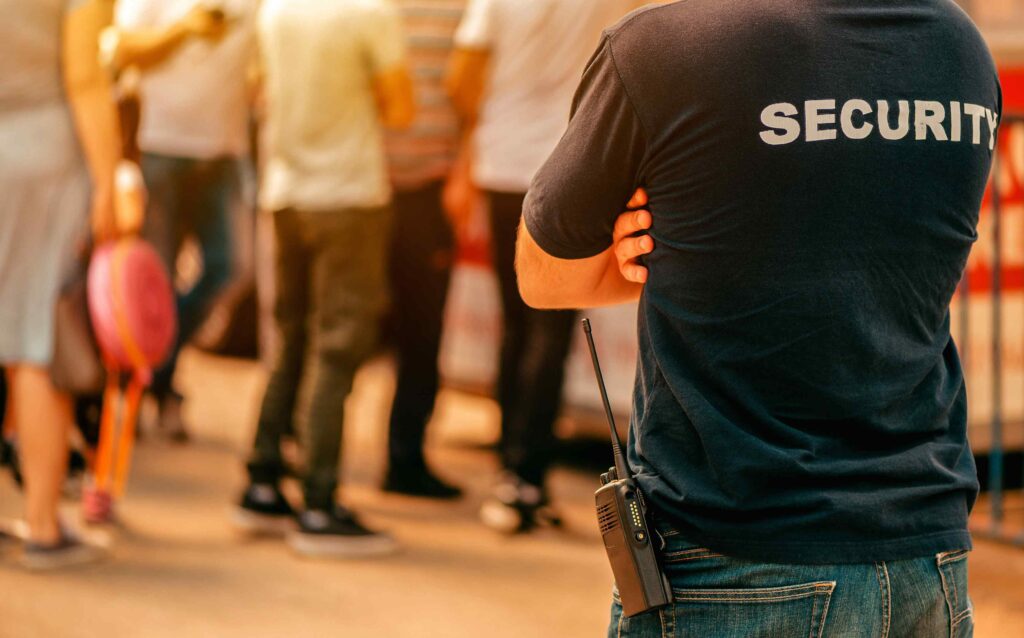 Explore Mid-Level Opportunities
As you build confidence in your role, become familiar with industry standards, and you're enjoying the career path you've followed, you can transition into an intermediate role offering more exciting challenges.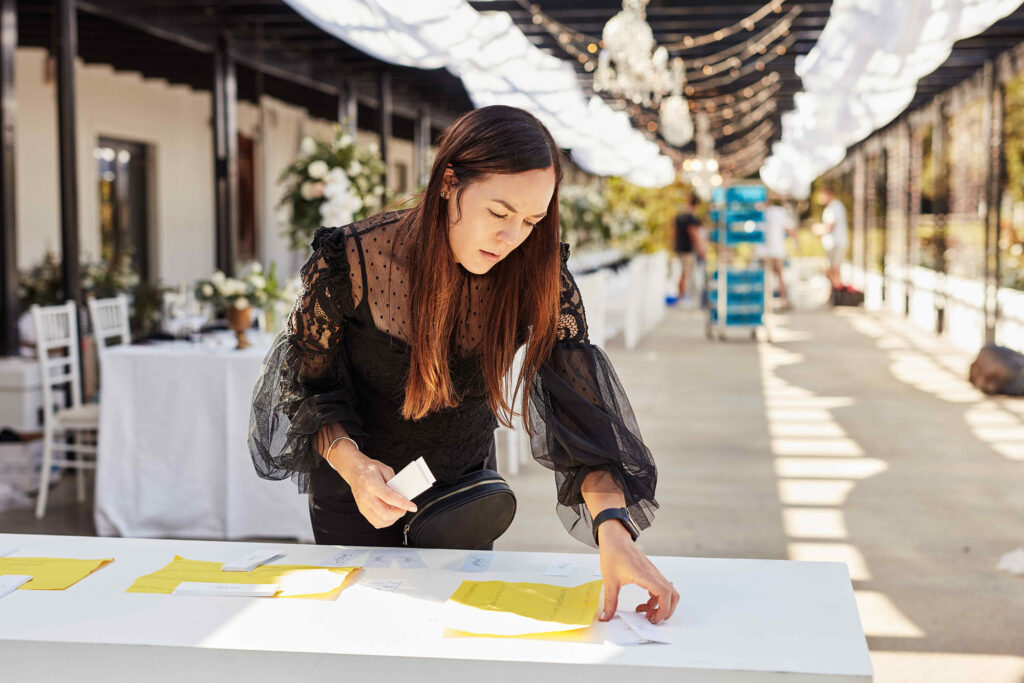 Event Coordinator
Reporting to the event manager, you'll assist with a variety of duties leading up to, during, and after an event. Tasks may include research and planning, risk management, financial management, human resources, marketing, event design, site management, and evaluating and reporting on the success of the event.
Volunteer Coordinator
Recruit, train, and manage a team of volunteers, creating schedules for shifts and posts throughout an event or festival series. Ensure volunteers have uniforms or ID tags, access to water, and any equipment necessary to carry out their duties. Volunteers often work for vouchers or free event passes in exchange for their time, so you'll distribute the agreed-upon bonuses to everyone on your team.
Photo credit: Johann Wall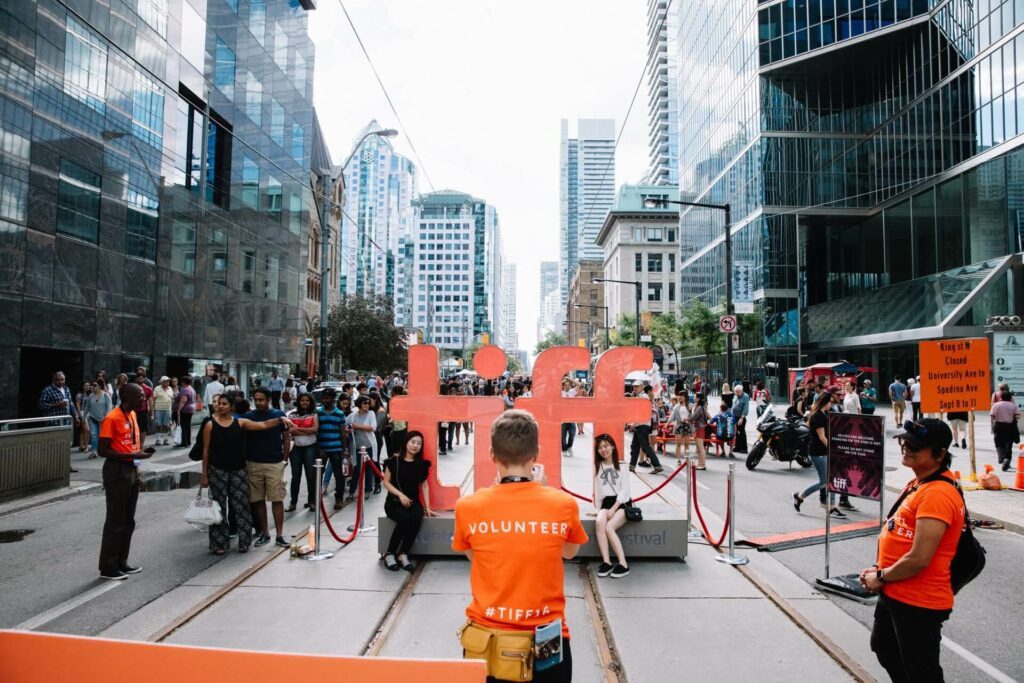 Next, build your leadership skills
As you gain experience in event management, you can progress in your career by developing new abilities and taking on more responsibility. Learn management skills and best practices for leading teams to help you grow in your career.
Watch our Employer Compass Series
Watch our Employer Compass videos to learn trusted tips on leading strong, successful, motivated teams.
Move up to management
Once you've gained valuable industry experience and feel ready to take on more responsibility, you can explore more roles that offer even greater potential for success. Here's what a senior-level role in event management can look like.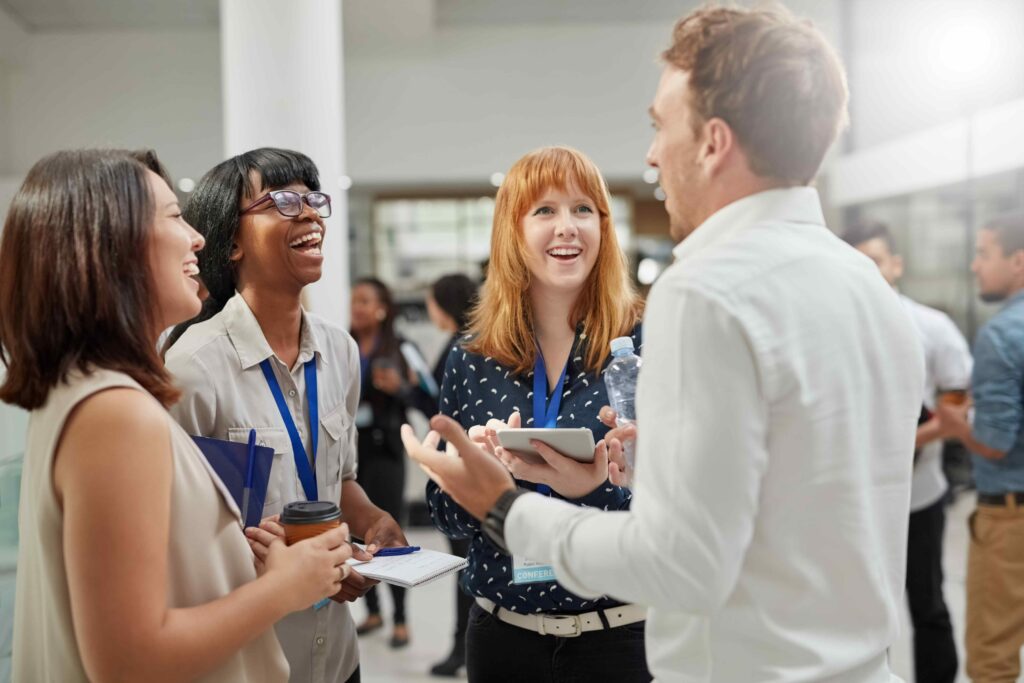 Event Manager
Plan, design, and produce events like concerts, festivals, and live performances. You'll develop and execute marketing plans, prepare business reports, develop and implement plans for risk management, and oversee the financial management of an event. The event manager is also in charge of determining parameters, procedures, and policies for events to ensure the safety and satisfaction of all who attend.
Performing Arts Centre Manager
Oversee the operations of a performing arts centre, such as a theatre or concert venue. Assemble and manage a team of professionals who can carry out the technical functions required to produce live shows, including audio engineers, lighting technicians, set designers and contractors, box office attendants, marketing coordinators, custodial staff, security, food and beverage servers, and more. Plan events and programming calendars, and book local talent as well as touring performers and international guests.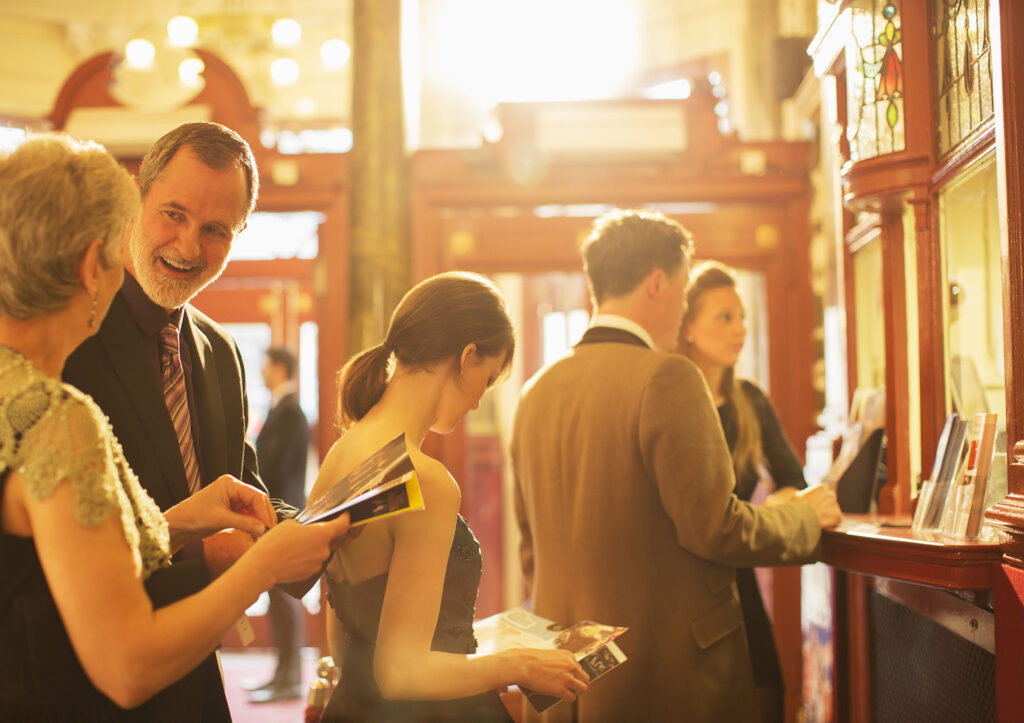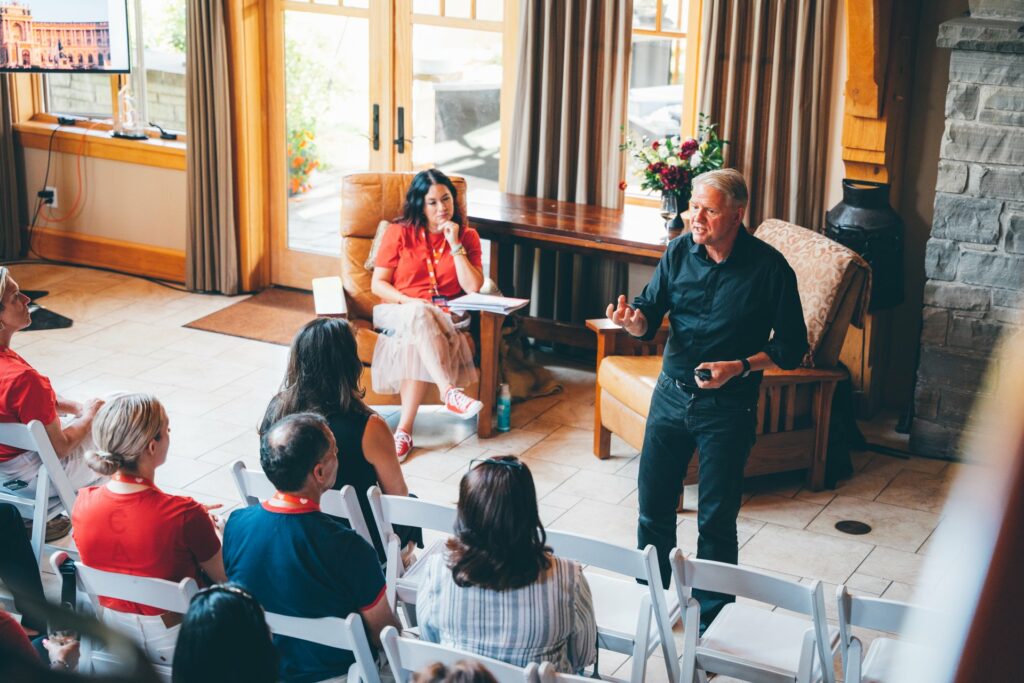 Festival Organizer
Plan and oversee all operations of multi-day festivals featuring music, theatre, comedy, family-friendly recreation, food and beverages, or other cultural attractions. Plan and monitor budgets, acquire sponsorships or funding, secure event locations, and hire event staff. Ensure amenities like clean drinking water, bathrooms, food and beverages, first-aid tents, and other necessary accommodations are accessible to guests. Festival organizers may often be in a front-facing role for media relations, connecting with news outlets to discuss and promote upcoming events.
---
Related Pathways