Share your love of the culinary arts as a restaurateur.
Food isn't just sustenance for life—it's a celebration of heritage, nature, and community.
Food is a major facet of culture—it uses the plants and available resources in our environment, and it follows the traditions of our communities. In Canada, we carry our own food traditions, but we also get to explore the amazing cuisines of all the diverse communities who have settled here.
The food and beverage services industry is the most popular path for students and first-time job seekers. With so much room to grow and expand your skills, many people end up choosing it as a lifelong vocation. It's vibrant, fast-paced, and full of exciting creations that delight the senses. Explore the colours, flavours, and aromas of modern cuisines from diverse cultures. Keep up with the latest trends and creations in the food and beverage services industry, and bring people together for memorable meals worth sharing.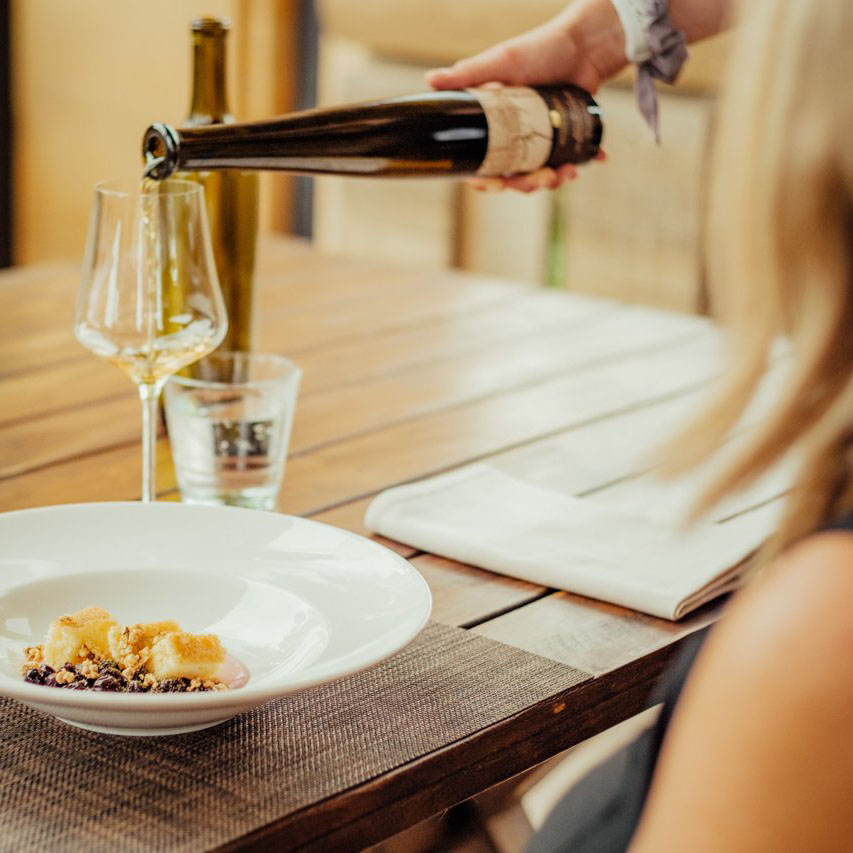 Is tourism right for you? Take the quiz.
Let your interests guide the way. Whether you have a love of fine foods, an eye for good art, or a thirst for adventure, there's a career for you in tourism that will spark excitement. Find it here!
Choose your starting point
Launch your career as a restaurateur with one of these entry-level positions where you can develop your professional skills. Browse our featured roles to see what sparks your interest.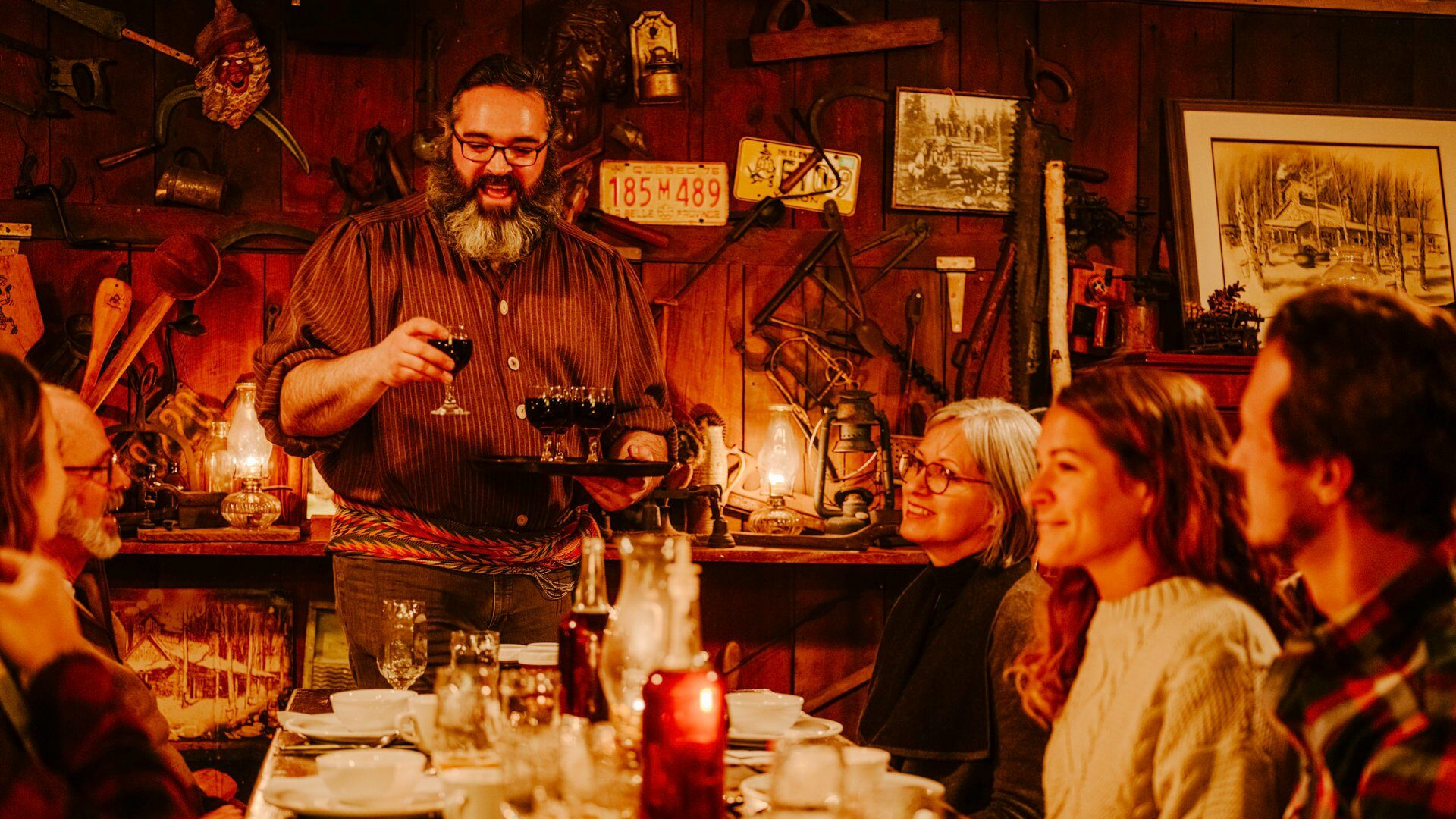 Food and Beverage Server
This fast-paced job is a fantastic entry-level position for sociable people who can communicate confidently. As soon as guests arrive, the server is there to greet them, take food orders, offer recommendations, answer questions, relay orders to kitchen and bar staff, deliver meals and drinks to the table, and ensure guests are having an enjoyable experience. When the meal is finished, the server will issue bills to collect payments, then clear tables once guests have left.
Photo credit: Stephane Audet
Banquet Server
Large functions like conventions and weddings need banquet servers to help with food service. Tasks include serving food, replenishing guests' water, ensuring all furniture and equipment is ready for use, tending to the needs of guests throughout each meal course, clearing tables, and removing and storing equipment once the event is over.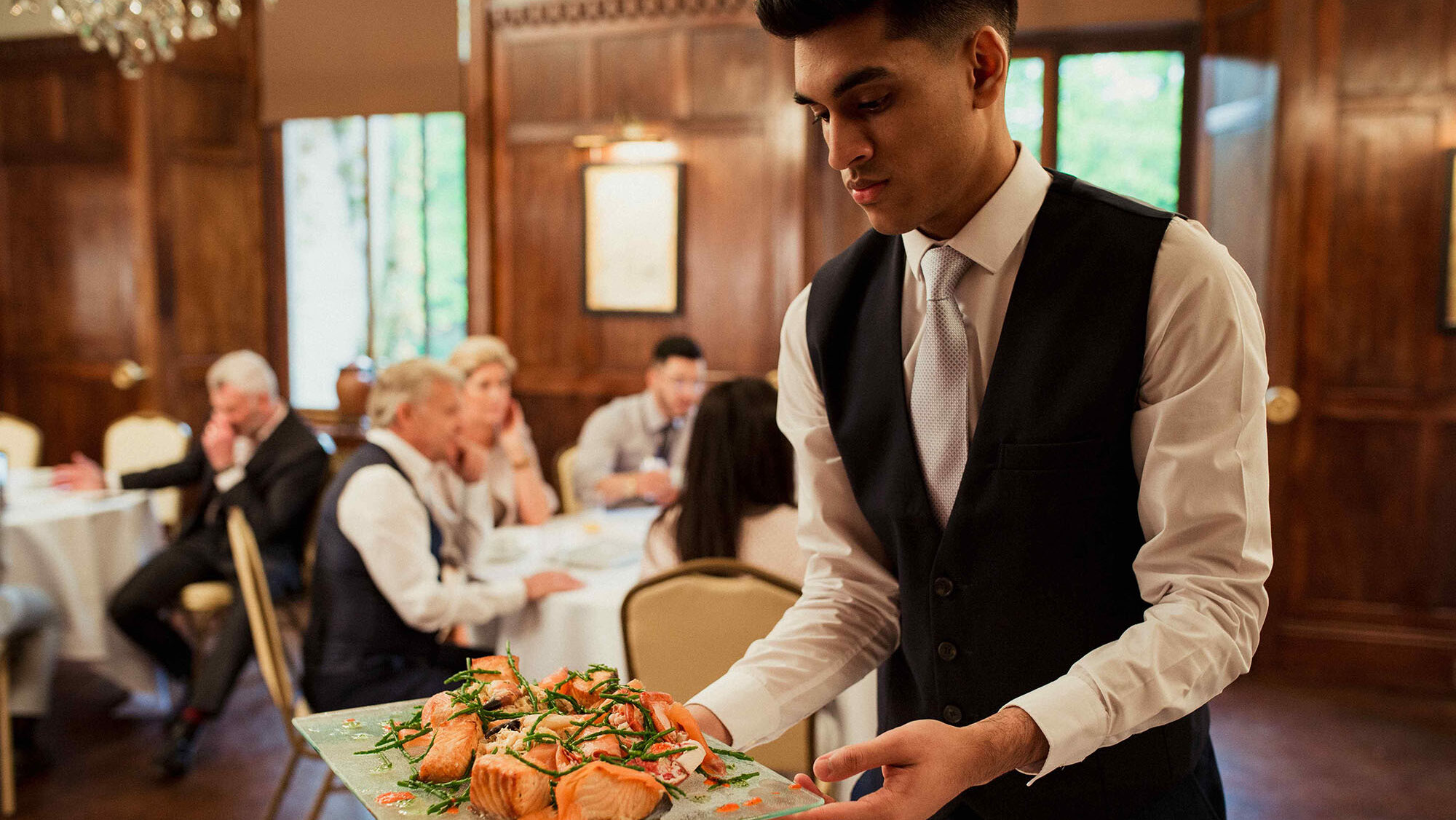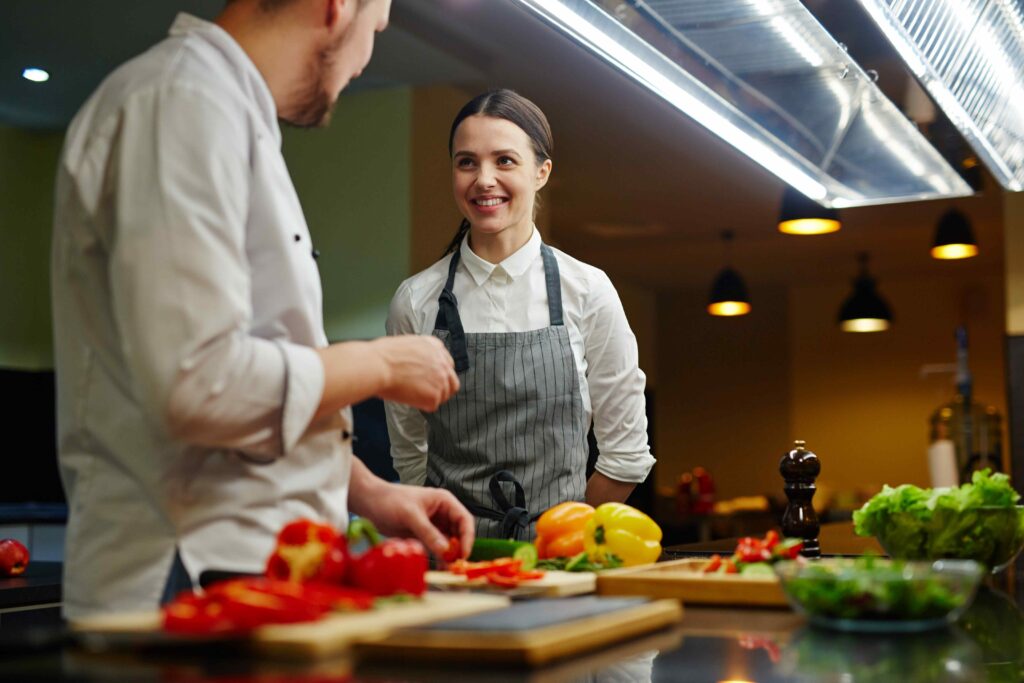 Kitchen Helper
In this role, you'll work under the supervision of a chef or line cook and interact with all of the kitchen staff, offering assistance for a variety of duties. You may help with food preparation, cleaning and sanitizing kitchen equipment, and receiving and storing ingredients and kitchen products. There are so many different places you can work as a kitchen helper: restaurants, hotels, country clubs, or even adventure tourism resorts!
Explore Mid-Level Opportunities
As you build confidence in your role, become familiar with industry standards, and you're enjoying the career path you've followed, you can transition into an intermediate role offering more exciting challenges.
Wine Server
As a wine server, you'll recommend and serve wine to guests, finding suitable pairings to accompany meals and match customers' tastes. Promote wine sales by providing information on the characteristics of the wines and where they are produced. Practice proper serving techniques and alcohol service guidelines to ensure the safety of guests. A wine server can work in licensed establishments including restaurants, hotels, cruise ships, and private clubs.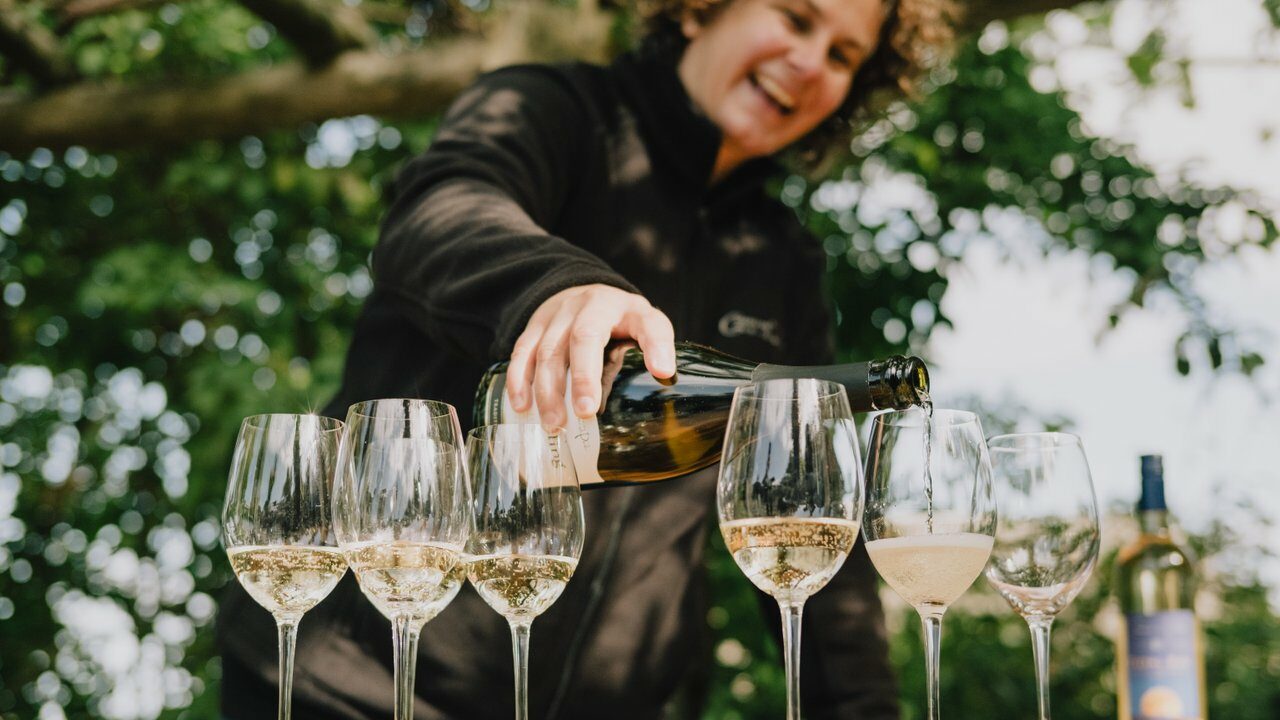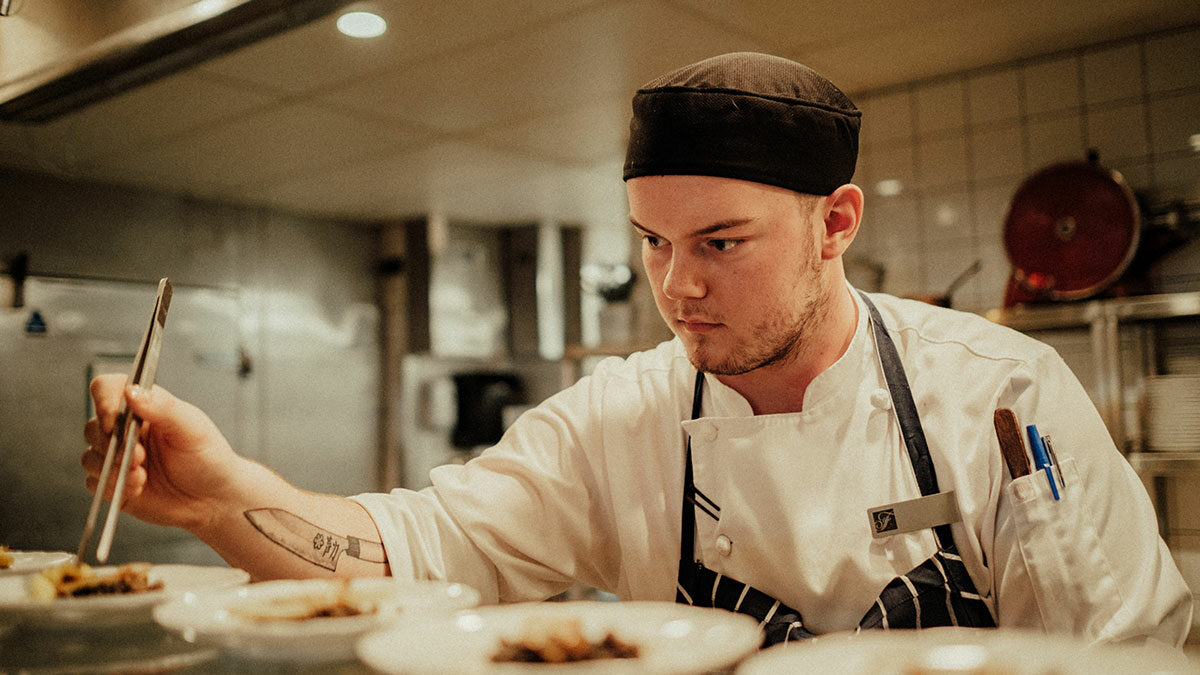 Line Cook
Prepare and cook a variety of menu items under the supervision of a head chef or sous chef. You may prepare individual dishes upon request, or larger quantities for buffets and banquets. Some restaurants have an open kitchen line where guests can see and interact with cooks as they work. Line cooks offering buffet service may be required to prepare dishes and interact with guests as they approach. You can find employment as a line cook in restaurants, hotels, catering establishments, or on cruise ships.
Next, build your leadership skills
As you gain experience in food and beverage services, you can progress in your career by developing new abilities and taking on more responsibility. Learn management skills and best practices for leading teams to help you grow in your career.
Watch our Employer Compass Series
Watch our Employer Compass videos to learn trusted tips on leading strong, successful, motivated teams.
Move up to management
Once you've gained valuable industry knowledge and feel ready to take on more responsibility, you can explore more roles that offer even greater potential for success. Here's what a senior-level role as a restauranteur can look like.
Food and Beverage Manager
After gaining experience as a server, you can work your way up to a position as a food and beverage manager. In this role, you'll manage a team of servers and plan and oversee all aspects of food services. You could find yourself working in a restaurant, hotel, convention centre, or private club.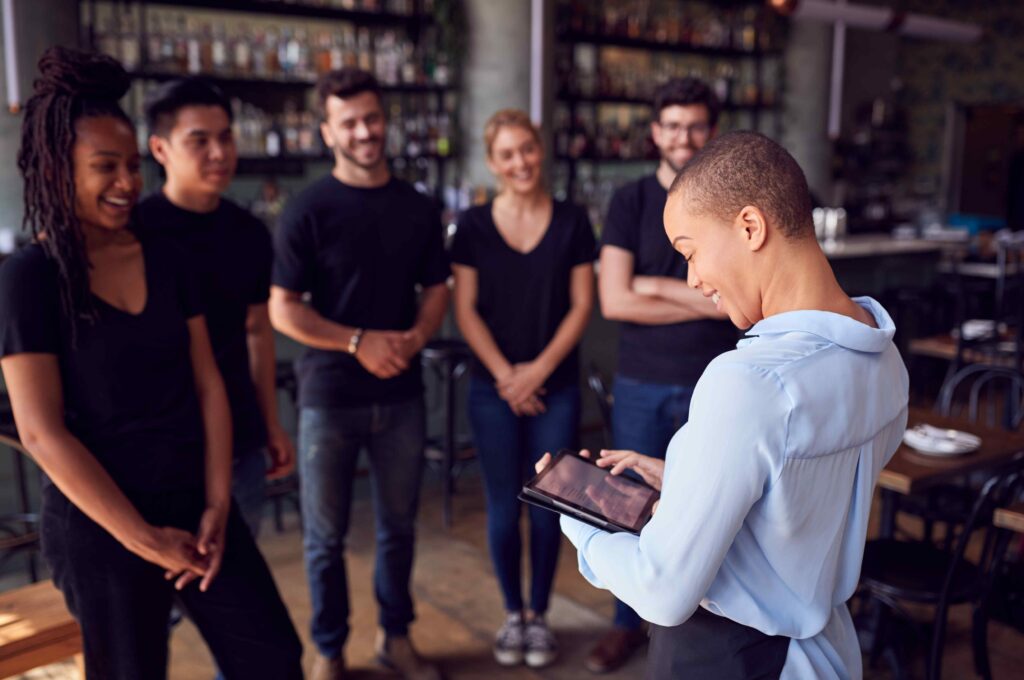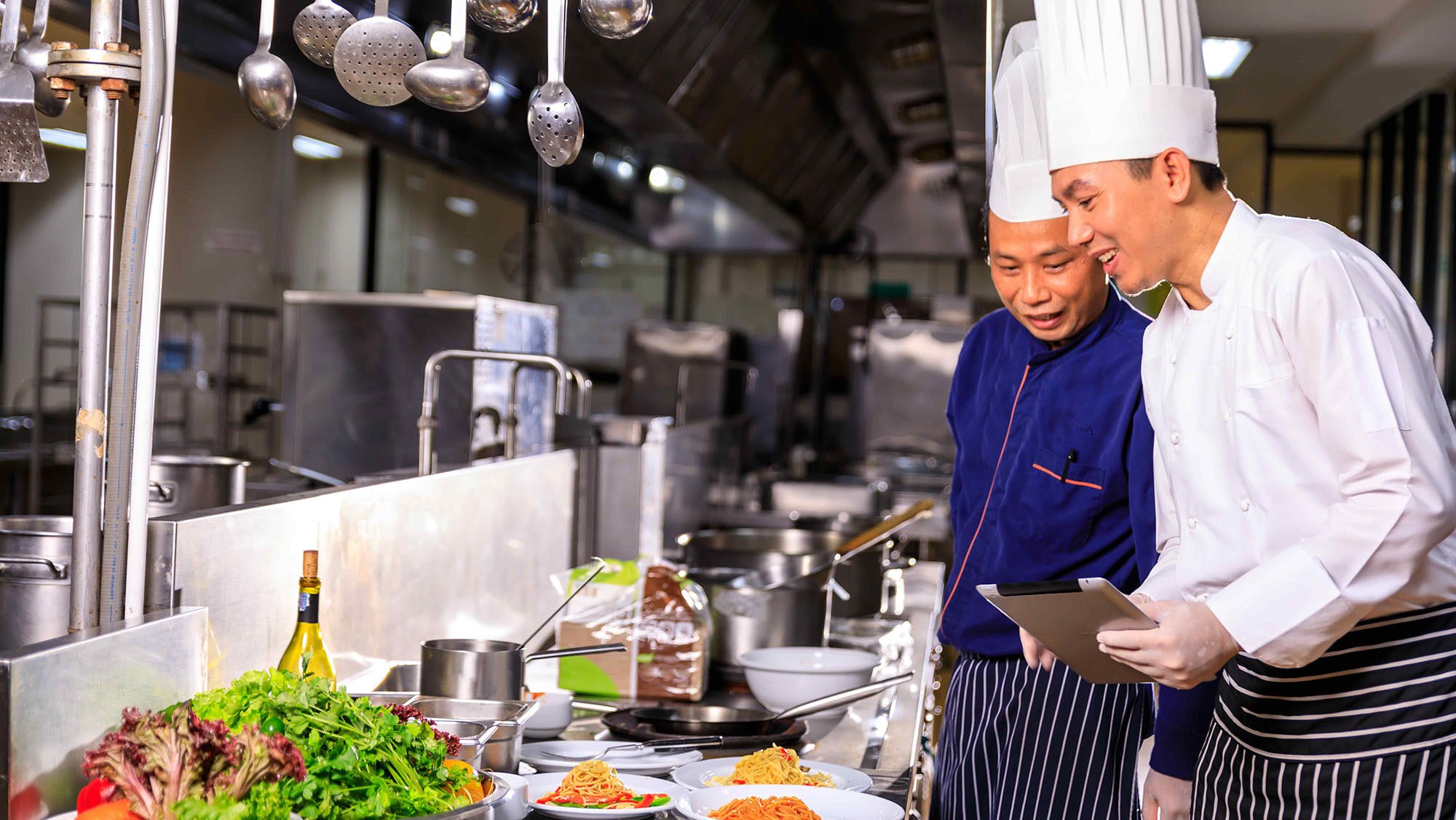 Executive Chef
Lead a team of kitchen staff and oversee all kitchen operations for one or more restaurants in an establishment or chain. The executive chef plans and creates the restaurant menu, keeping note of industry trends and seasonal product availability. To succeed in this role, you'll need to develop human resources skills to assemble and train your team, as well as basic accounting and budgeting skills to manage the finances of your establishment.
Restaurant Owner/Operator
As the owner of your own restaurant, you have control over the creative concept, capacity, design, and operations of your establishment. Carefully plan and monitor the finances of your restaurant, recruit and manage staff, coordinate internal and external communications, and handle customer complaints. The size and scale of a restaurant can vary greatly—from food trucks and cozy cafés to massive restaurants with multiple floors seating several hundred people.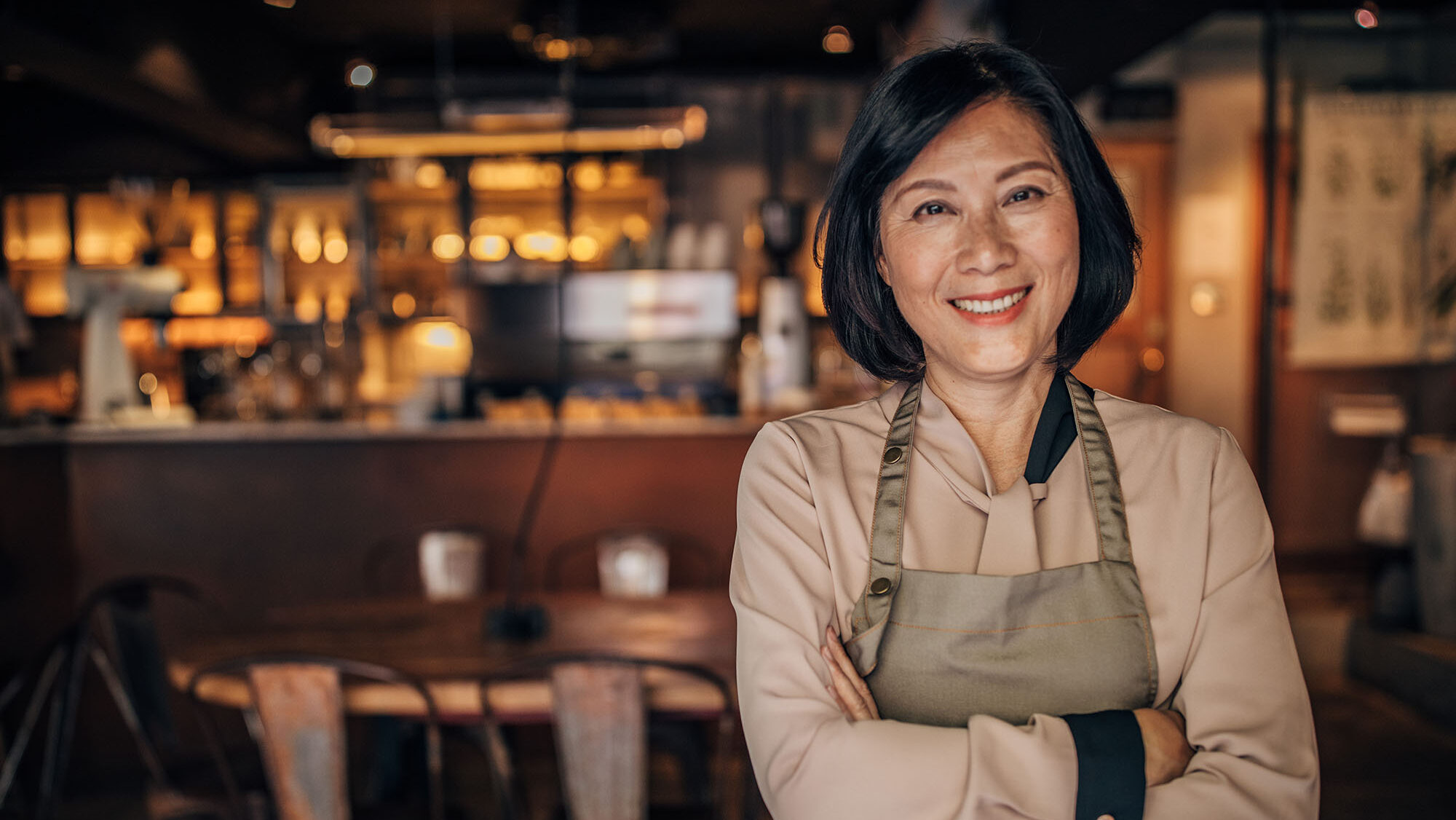 ---
Related Pathways